Älskar Spotify så mycket och tycker det är världens bästa uppfinning. Betalar gladeligen 99 kr månaden för mitt premium-konto för seriöst vad jag älskar att lyssna på musik, nästan hela tiden (såvida jag inte lyssnar på podcasts då, vilket jag alltid gör när jag är ute och går). Vårdar mitt Spotify-konto ömt och har massa olika spellistor för olika moods, samt att jag gör en ny allmän spellista sissådär var tredje månad när jag tröttnat på min gamla. Här är mitt musikår, through Spotify!
//J'aime Spotify si beaucoup, je pense que c'est genial (et c'est suédois aussi 😉 ). Je pay heureusement 9,9 € par mois pour mon compte prémium, parce que j'adore d'écouter de musique, tout le temps (sauf que quand je prend mes promenades, où j'écoute de podcasts). J'ai beaucoup de differents playlists pour different sentiments, et je fais un nouveau "general" quand je suis fatiguée du dernière. Je vraiment aime Spotify. Voilà, mon anné avec Spotify!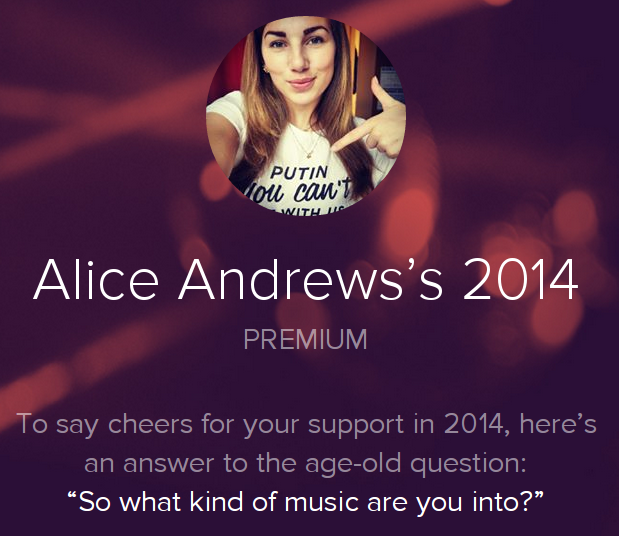 Hm, verkar som pop ligger högst på min musiksmak, tätt följt av indierock och rock. Föga förvånande! Kul att French pop kom tvåa 😉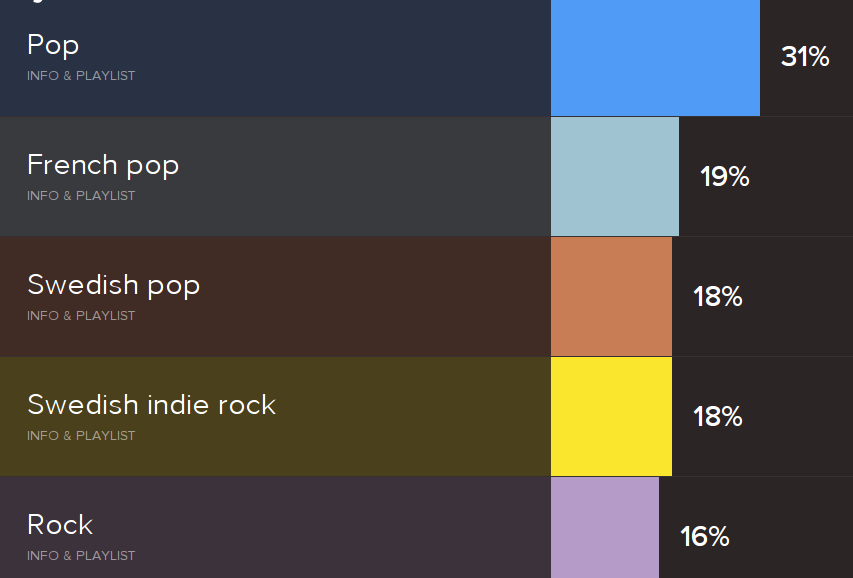 Topp 5 mest lyssnade albumen. Lite förvånade att Bastille kom etta, så mycket har jag väl inte lyssnat på dem…? Men Maggio och Coldplay, ajjemen, true and eternal love <3 <3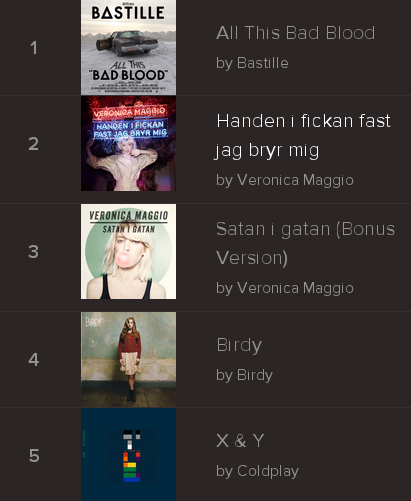 Topp 5 artisterna, Coldplay och Maggio högst, haha, inte så förvånande.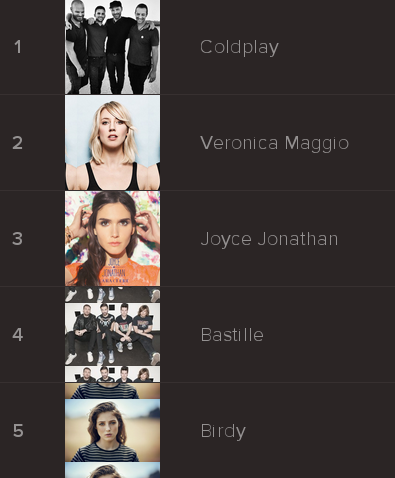 Mina mest lyssnade spellistor! To fall asleep är min favorit-lista, den består av över 350 lugna låtar som är fina att lyssna på när man pluggar, vill slappna av eller skall sova. Fylls på hela tiden också eftersom jag hela tider är på jakt efter nya fina sleep mode-låtar. Min januari-spellista var tydligen rätt awesome också. Och självklart To pre-party, alltid vid fest ju!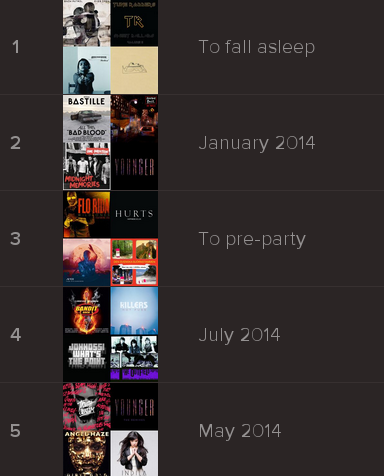 Top 10 mest lyssnade sånger! Hela huset, älskar den. Battle Cry var jag jätte into under våren, likaså Free. Sen massa Bastille-låtar, hmm… minns inte att jag lyssnat så mycket på dem…?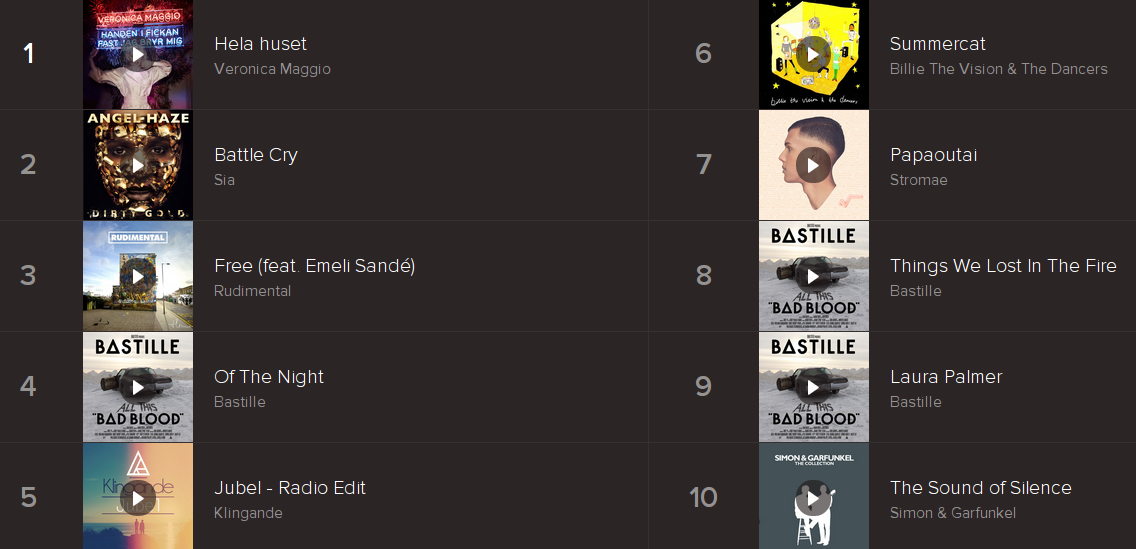 Var min musik kom från – inte särskilt förvånande. Storbritannien, USA och Sverige högst upp. Men sedan Frankrike! Och Irland – är det U2 som spelar in där? Vilka mer kommer från Irland egentligen…?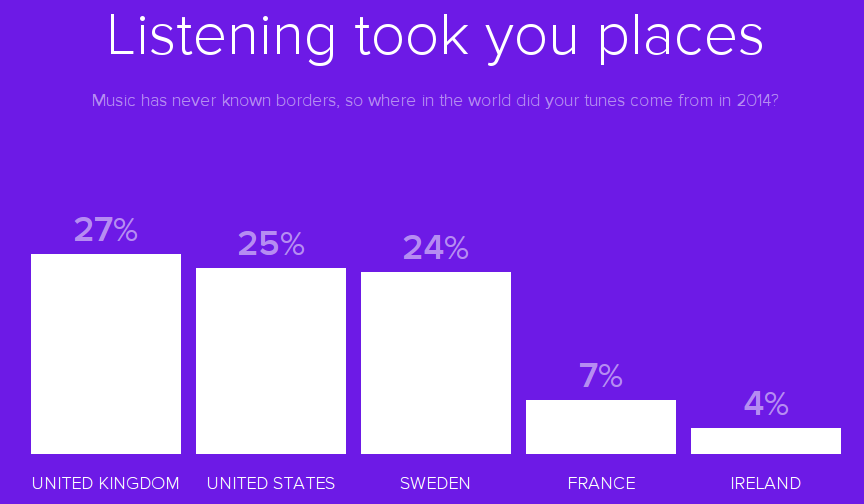 Under alla årstider var Coldplay årstids-favorit, haha.

Haha, klart jag lyssnar via mobilen. 97 % av allt lyssnande skedde via mobilen faktiskt 😉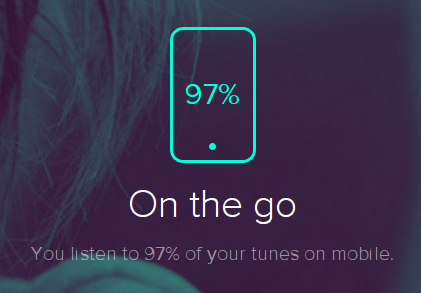 Och totalt 39 568 minuter. Hade nog varit betydligt mer om man räknade in allt podcast-lyssnande också, lyssnar säkert på podcast minst en timme varje dag. Men om man räknar att jag sover i åtta timmar, och att hela året har gått – så lyssnade jag på musik ungefär var tioende minut av min vakna tid!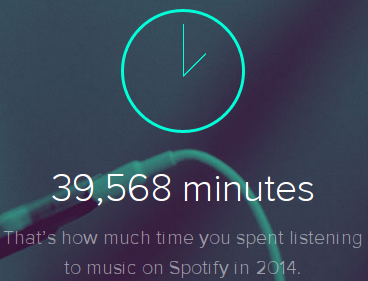 Haha, mest på fredagar och lördagar tydligen, peeeepp! 😉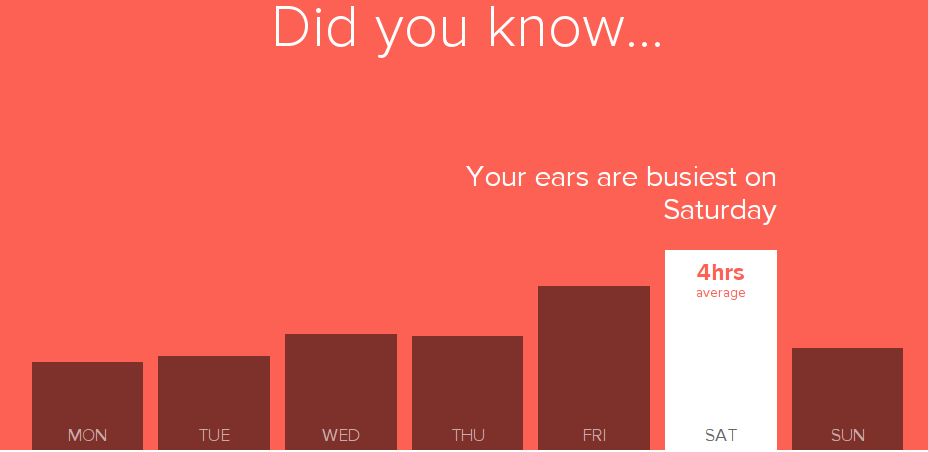 //ALiCE med ICE