Helloooo.
Jag har jobbat på golfbanan idag till fyra, sen när jag kom hem (cyklade för övrigt till och från jobbet och känner mig väldigt hurtig) sprang jag en sväng. Upp till Holmevattnet närmare bestämt, 4 km, 25 min, fast då skall väl tilläggas, att Holmevattnet, det är en oerhört vacker sjö, men för att komma dit upp behöver man lite vilja. Sjön ligger nämligen väldigt högt, och vägen dit innehåller två mördande långa och backar, så det sackar ner på tiden rejält. Men i alla fall, jag var helt ensam där, det var helt vindstilla och sjön låg helt blank. Det var så tyst och fridfullt. Jag måste säga att Holmevattnet nog är en av de vackraste platser jag vet, och jag har sett många vackra platser. Men det är något magiskt över den sjön. Att solen precis tittade fram när jag kom dit och att det var så underbart vackert, tyst och fridfullt gjorde allt ännu bättre. Efter att jag doppat mig och satt och soltorkade (man kan ju inte springa med handduk..) var jag bara tvungen att stanna där i 20-25 min och bara njuta och insupa atmosfären. På något sätt kändes det som det här var sista riktiga sommardagen. Sorgligt, men det märks ju faktiskt att hösten är på ingång…
Gick tillbaka sedan i alla fall, så 8 km jogging/gång idag, asbra! 😀
Lite egopics, READY TO RUN: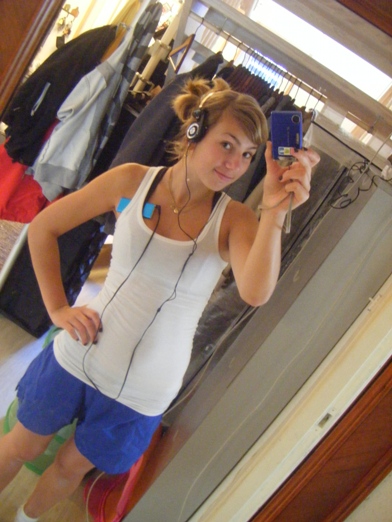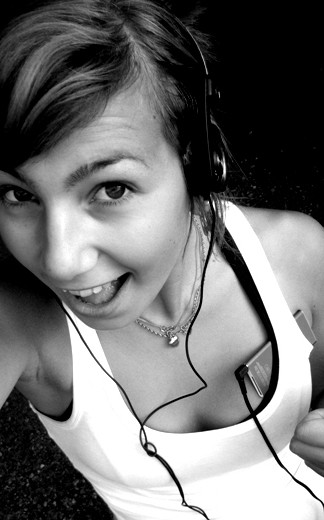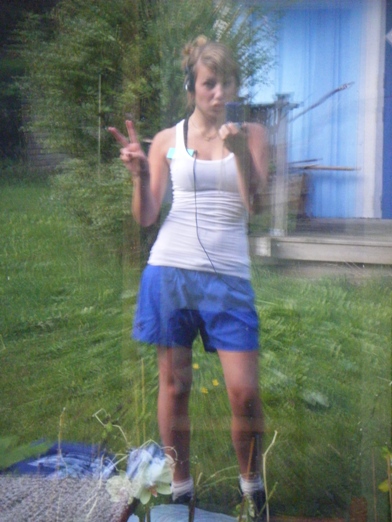 Höhö, nu ska jag se om jag kan hitta filmen från igår när Annie sjöng och jag spelade A drop in the ocean. Hörs!
//ALiCE med ICE, when you see her sweet smile, baby, don't think of me..
Dido – Don't think of me