Antar att ni inte missat att säsong tre av Orange is the new black kommit ut. Tillsammans med Game of Thrones och Grey's Anatomy är OITNB min favorit-tv-serie och jag har bara ett avsnitt kvar nu, waaah! SÅ BRA. Älskar att kvinnor får ta plats, ha power, synas, och vara sexuella i så stor utsträckning i denna serie. Älskar också att de castat extremt duktiga skådespelare som inte bara i serien utan också i verkliga livet är transpersoner och/eller homosexuella. Riktiga power-pussies är de allihopa; Red, Vause, Watson, Poussey och de andra. Poussey (spelad av skönheten Samira Wiley) har varit min favvo jättelänge (obs spoiler-varning om du inte sett andra säsongen); hon var den enda som vågade stå upp mot Vee i förra säsongen, är så sjukt cool, mästare på att rulla spliffs, snackar tyska och är dessutom så sjuuukt vacker tycker jag.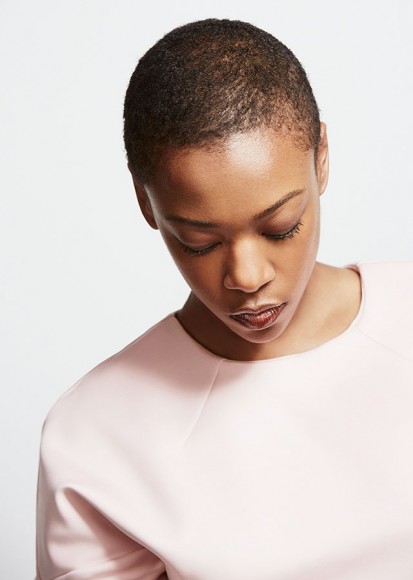 …men alltså…. nu börjar Poussey får lite konkurrens. Har fått en crush på den nya karaktären (OBS SPOILER ALERT) Stella som ÄR SÅ SNYGG!!!!!! Märkte inte ens henne typ i början, fattade inte grejen när alla ba':
…men då hade jag bara sett några avsnitt, typ två kanske. NU däremot, när jag bara har ett avsnitt kvar… så har jag verkligen fattat grejen med Ruby Rose. ALLTSÅ. Så snygg? Tar tillbaka det jag sa till Carro, att: "Jaaa men hon är snygg, men sååå snygg är hon väl inte?". EH JO. Det är hon.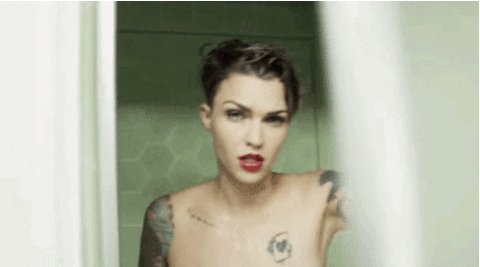 Så himla cool brud, alltså, dör lite. Hon har dessutom blivit ett stort ansikte utåt för HBTQ-rörelsen eftersom hon är genderfluid samt gay. SÅ GRYM BRUD ALLTSÅ! För ett par månader sedan kom hon ut med kortfilmen Break Free också, som handlar om könsidentitet. Se den, den är skitbra! (Plus att hon är sjukt snygg i den dårå). "A short film about gender roles, Trans, and what it is like to have an identity that deviates from the status quo. Written/Produced/Strarring: Ruby Rose"
//ALiCE med ICE