(Äntligen hunnit ikapp rätt datum, yay!). Men alltså oj vad svårt, finns ju så måååånga bra böcker i feministisk anda. Har också massor av böcker, både skönlitterära och fackliga, som står på min to read-list. Klassiker som Simone de Beauvoirs Det andra könet, en tegelsten som stått i min bokhylla i typ tre år eller Gender trouble av Judith Butler (står ej i min boklista – presenttips till mig hehe). Nyare böcker som Alla borde vara feminister eller Chantal Mouffe's senaste. Skall läsa Foucault mer ordentligt (bara bläddrat igenom Sexualitetens historia snabbt) också, och Karin Boye, Det kallas kärlek av Carin Holmberg. Och så vidare. Många böcker på min to read-list som sagt. Men. Nu var det ju böcker som jag har läst. Och oj så svårt som sagt.
Men en av mina favoritböcker av en av mina favoritpersoner all times LIV STRÖMQVIST, är ju Kunskapens frukt. Som faktiskt är ett seriealbum och inte nån akademisk fackbok som kan vara väldigt otillgänglig. Har läst om det där seriealbumet så många gånger, och aha-ar och blir förbannad och förundras varje gång. Hon är så spot on, och seriealbumet visar med raljant ton precis hur jävligt det har varit och är med "det som kallas det kvinnliga könsorganet", som fram tills nyligen inte ens hade ett namn.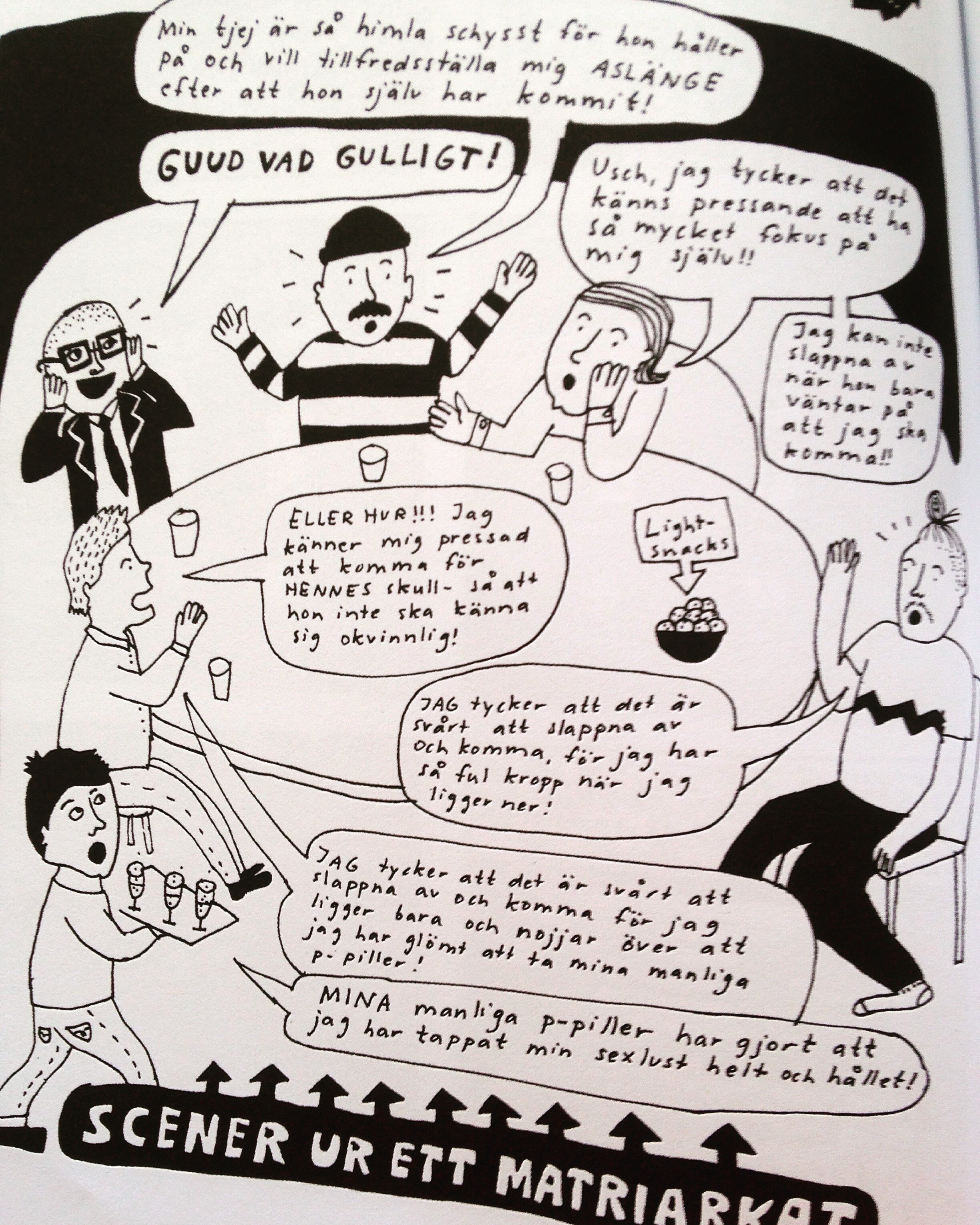 Jag önskar att alla människor fick läsa den här boken. Skall ge den till mina framtida barn.