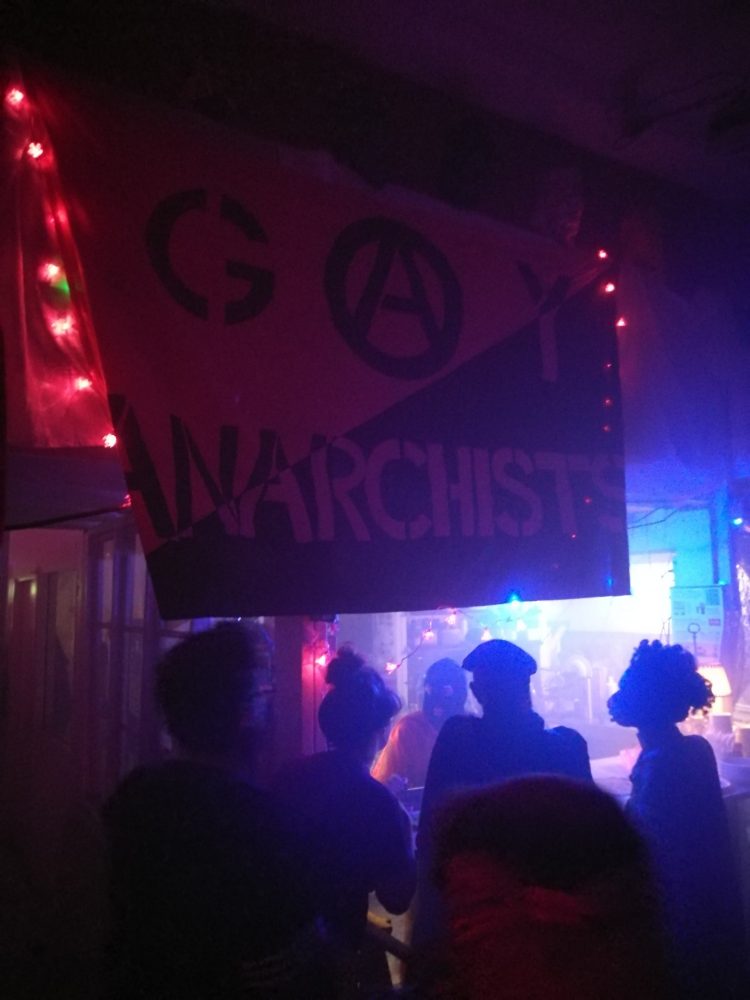 Var på "Antifa fitness SWEAT" klubb igår, en underground-klubb i Malmö. Kul att få testa på Malmös underground-uteliv också 🙂 Mycket fint folk och mysig klubb i ett industriområde som påminde om Ringön i Gbgay där det också hålls en massa svartfester. Fast till skillnad från många svartfester som numera tjänas enorma summor pengar på med höga inträden (minst 200 kr) och en hel apparat bakom, så var detta en solidaritetsfest där pengarna gick till hbtq-flyktingar.
Innan vi promenerade till klubben var vi ett gäng hos Matilda som bor i Malmö och käkade mat som hon lagat – glutenfri och vegansk, så jävla gullig!! <3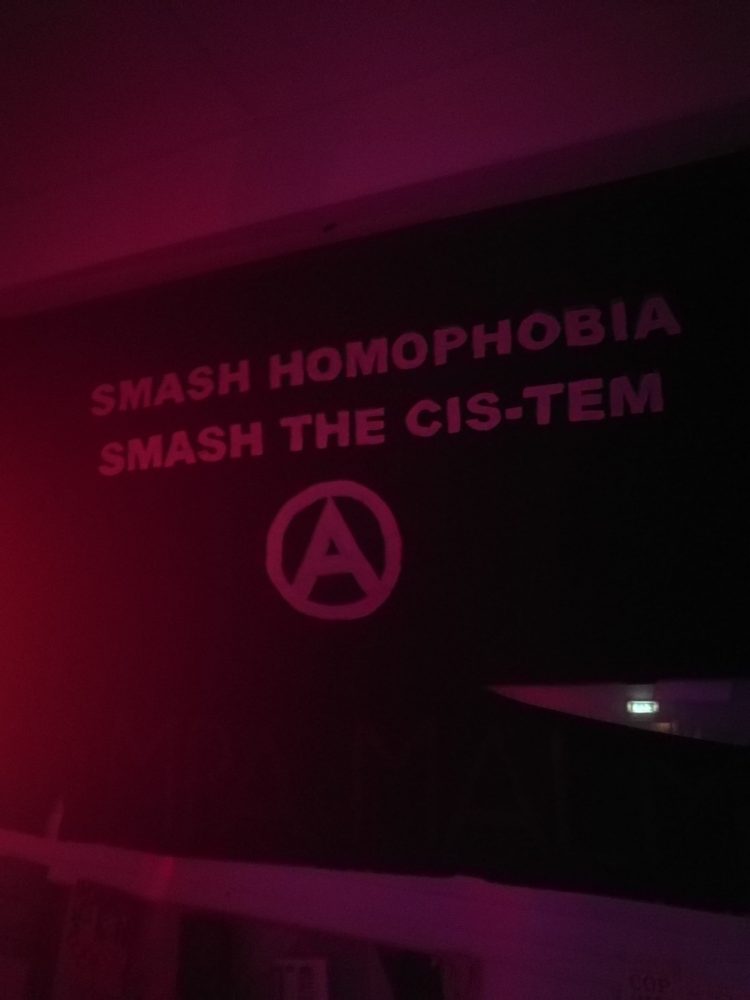 "A QUEER ANTIFASCIST MASH-UP-PEPP-PARTY
brought to you by a group of free agents & SWEAT Queer Rave Collective, with support from ØKA.
In times of political depression it is easy to get hopeless. But now, more than ever, we need our collective energy to fight fascism all that we can, in every way possible. Therefore, as queer antifascists and anarchists, we wanna get together to start build up that energy and that momentum. THE TIME IS NOW."
…stod det på eventet. Jag ba: YASS! Sounds good. Här är jag och Jodie när vi tror att Ryan fotar oss, men tydligen blev det en liten film. Matilda och Sara var med också på klubben, men de andra gick hem. Träffade även Gabbe som kommit ner enda från Gbgay, den var inte den enda gbg-queer:en jag såg/träffade 🙂
Dock när jag skulle hem så fuckade Skånetrafiken upp och ställde in alla tåg från Triangeln av oklar anledning så gick säkert 8 km igår i en rasande takt för att hinna med sista tåget från centralen istället. Hann iaf, phiew.
Det var allt för nu hejdå (: