Yesterday night me and some classmates went to Copacabana. Kristian, Henke, Mark and Simon took the buffet offer (two persons for 16 £) while I only took a coffee and Elina and Hellohf shared a dessert and well, tasted all of the others' food, hehe. It was very nice sitting there together and later others from my class joined us. Nice evening!
This is a really bad picture (my camera is broken so it's from my phone, hope I'll be able to fix the camera today) of us at the restaurant: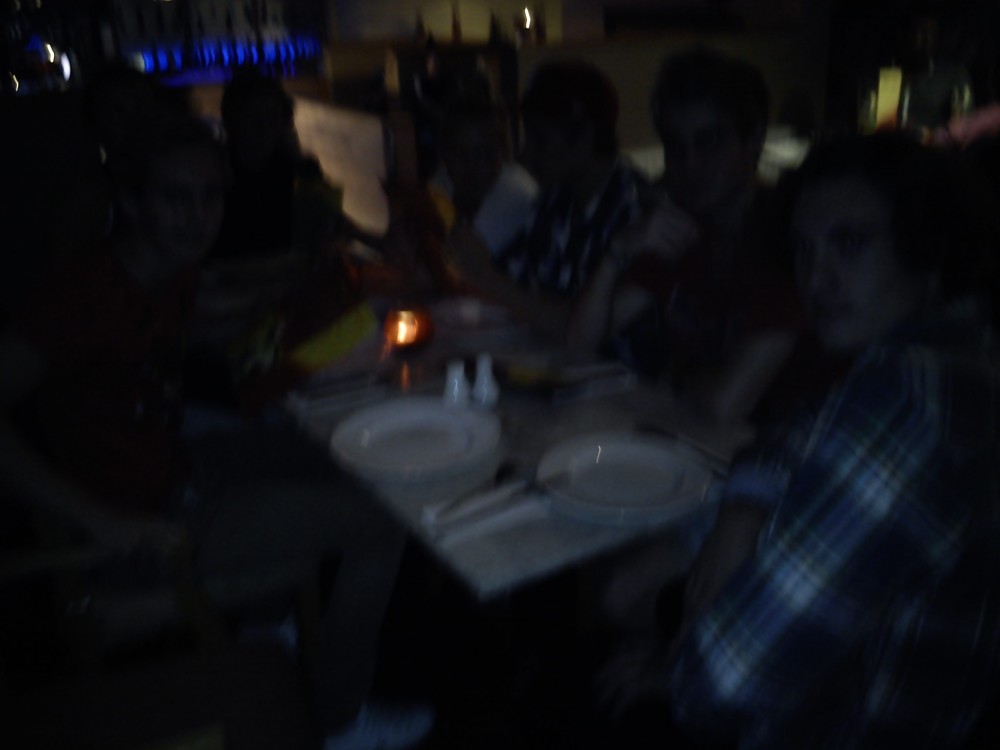 Mark, Christopher and Jessica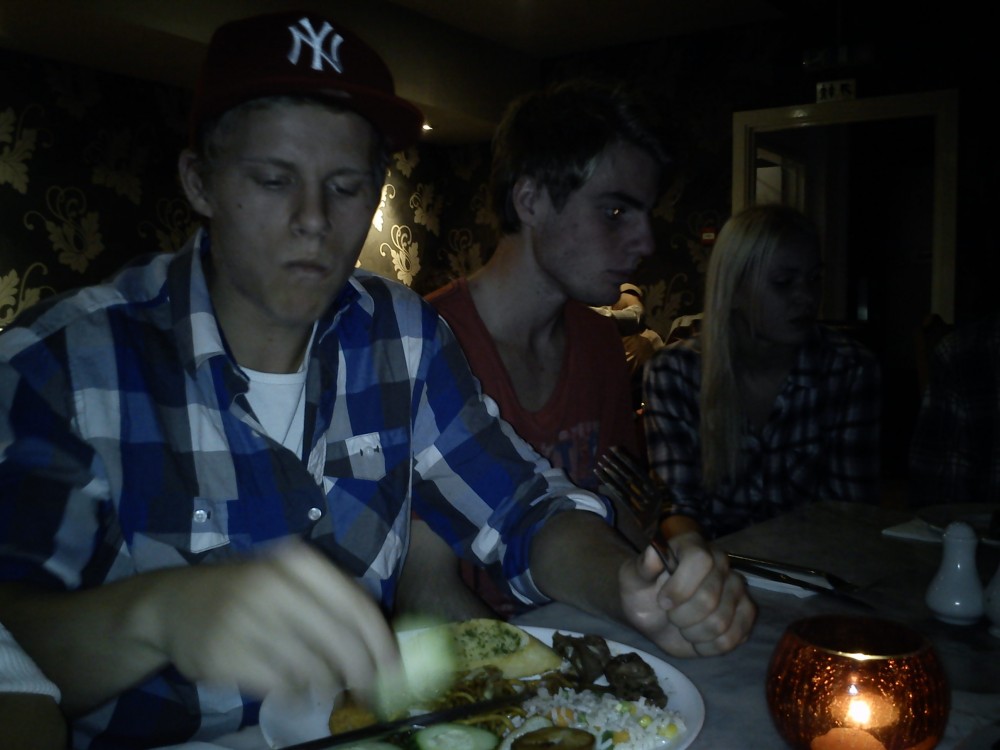 I'm off to the last class!
//ALiCE med ICE