Soo, now I'm on my way home again, but this will be published when I'm home in Sweden. Every time I've been out travelling, I want to travel even more. When we got home from Belgrade, Serbia six weeks ago, I was like: I want to go somewhere, anywhere, now! I love travelling. Before I settle down and have kids and a partner and a house and a Volvo (or whichever car I'll have in the future…), I want to travel and see as much as possible.
Anyway, Rome. I'm so glad I decided to go! As I said, it was a really crazy thing to do since I had only met Swann once, and everyone was like: "Be careful! Watch out so you don't get kidnapped! You sure he's not a psycho?", haha. Of course you have to be careful when you travel alone and meet new people, but I'm so glad I did. Now I have an Italian friend (who I don't know if I'm ever going to see again but I hope so!) and I have had the chance to see Rome. And I really think this short trip was enough to see the important things in the city. Of course there's always more to see, but in those days I've seen the best of Rome – the Vatican, Tevere river and the fortress where the father hid during the medieval (very beautiful in the evening), I've walked the cozy and peaceful carfree streets of Rome in the evening, I've seen Colosseum and other historic buildings I don't know the names of (you see historic building everywhere in Rome), Via del corso and all its shopping, Pantheon and the Basilic Santa Maria ad Martyres, Fontana di trevi and Trinita di mondi (the Spanish stair). And I have also eaten italian breakfast (sweets), italian pizza and italian pasta and italian wine. That's pretty good for two nights in Rome, right?
This morning in Rome, with the sun and around 12 degrees and sunglasses on… Talking about contrasts when you come back to a rainy, cold, grey, dark and wet Gothenburg…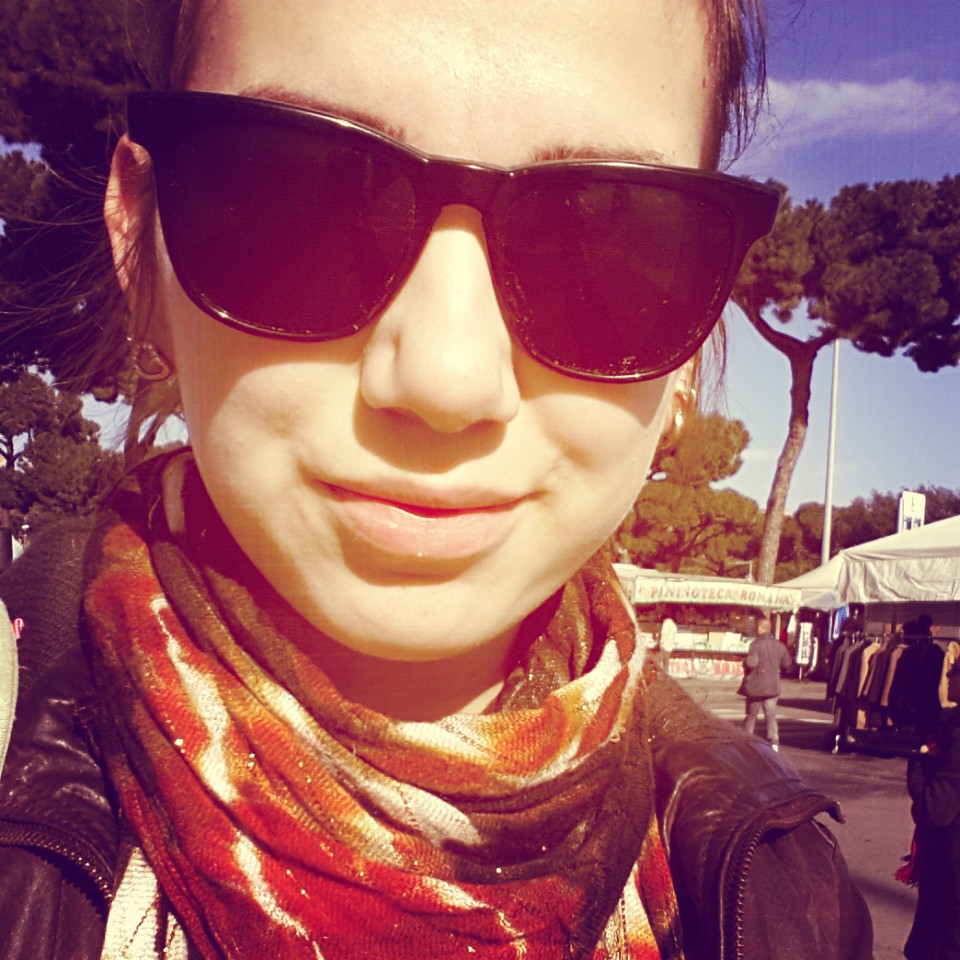 If you're considering going to Rome sometime, I think you should! Ryanair flies here but I travelled with Norwegian. I didn't get the cheapest tickets but 1 500 kr was okay, and you can get much less expensive tickets if you're flexible, last time I checked you could go for 400 kr fourth and back with Ryanair. To get from the airport (I flew to Fiumicino) was pretty easy and very cheap if you go by bus instead of train – 8 euros fourth and back (or 5 euros one way) and the bus takes approximately 50 minutes – the train cost 14 euros one way and took 30 minutes. Since I stayed at Swann's I have no recommending for hotels, more than that it should be in the centre since the metro strops at 11 p.m./23:00. And when it comes to the things to see, I think my program was really good. The Vatican the first day when you arrive, and then the next day you take the metro to Colosseo station, visit Colosseum and then walk along Via del corso and see all the other buildings along the walk. And of course you stop for a pizza-to-go and a gelato (ice cream) somewhere.
I also asked Swann when there are most tourists, and he said in spring and Christmas-time. Therefore, I'd say that this time of year, when the spring hasn't really started yet but in Swedish measures, it's kinda spring in Rome since it's around 10-15 degrees Celsius, is a very good time for visiting Rome, and maybe also in the autumn.
When I get home I need to go to the grocery store and I need to study for the seminary tomorrow. Feels strange to be back in everyday life again after this little trip. So see you in Sweden!
P.S. I'm considering to keep write in English all the time here on the blog. I have pretty many international friends plus I need to practice my English… What do you think? D.S.
//ALiCE med ICE