Good evening sunshines!
The time is 18.22 in Venezuela and me and Olivia are sitting here at the Internet Café at the hotel as usual this time, and I'm talking to Pierre (miss you so f**cing much ♥), check Facebook and blogs, check my mail… And so on.
Today we've been to the surfing beach! Mark, Josefine, Bjorn and Erik tested wavesurfing yesterday and thought it was really fun, and thought me and Olivia should try it as well so we did. And I can tell you – it is REALLY difficult. In one and a half hour I managed to really stand up at a wave maybe three times. Though I wasn't as good as Olivia were, and I didn't had the patience… But it was fun to try and I can imagine why people love it so much. Those who like snowboarding, you should try! Or if you just like to get a one meter high wave in your face every other second and get salt water in your eyes and get a board in your head, then you should try it as well. No seriously, it was fun but really, really difficult and not really my thing, but I'm glad I've tried it 🙂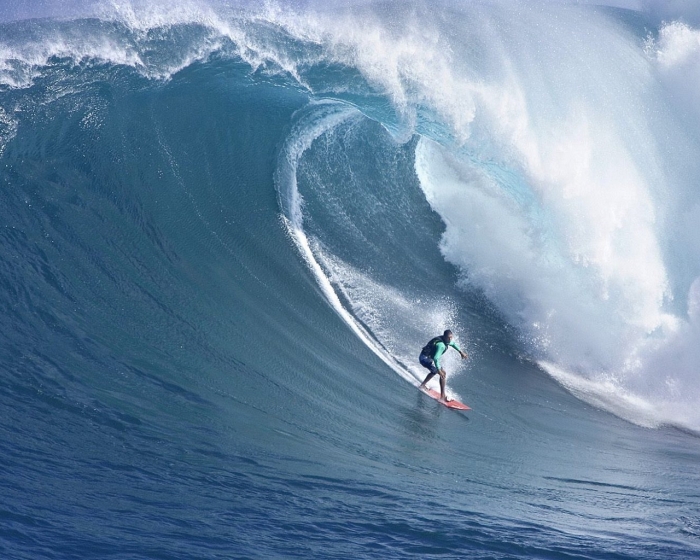 This is definitely not me, and the waves were definitely not that big, but this is real wavesurfing when someone who can surf is surfing.. 😉 Picture from Google.
The afternoon we spent by the pool at the hotel, drinking piña coladas and poco locos in the evening sun. When my Internet time is over (oh wonderful I've got 47 minutes left!) we'll eat dinner and before that I'll take a shower to shower away all the sand from the beach and inspect my burn from today, 'cause yes, I think I burned my thighs a bit today 🙁
//ALiCE med ICE