Idag var målet Gardens by the bay, en liten oas med palmer, blommor, växtklighet och futuristiska skulpturer mitt i city, med skyskraporna runt om. Nära ligger också Marina Bay Sands-tornen, de som vi var uppe i häromdagen på Skybaren. Pic or it didn't happen, så varsegod: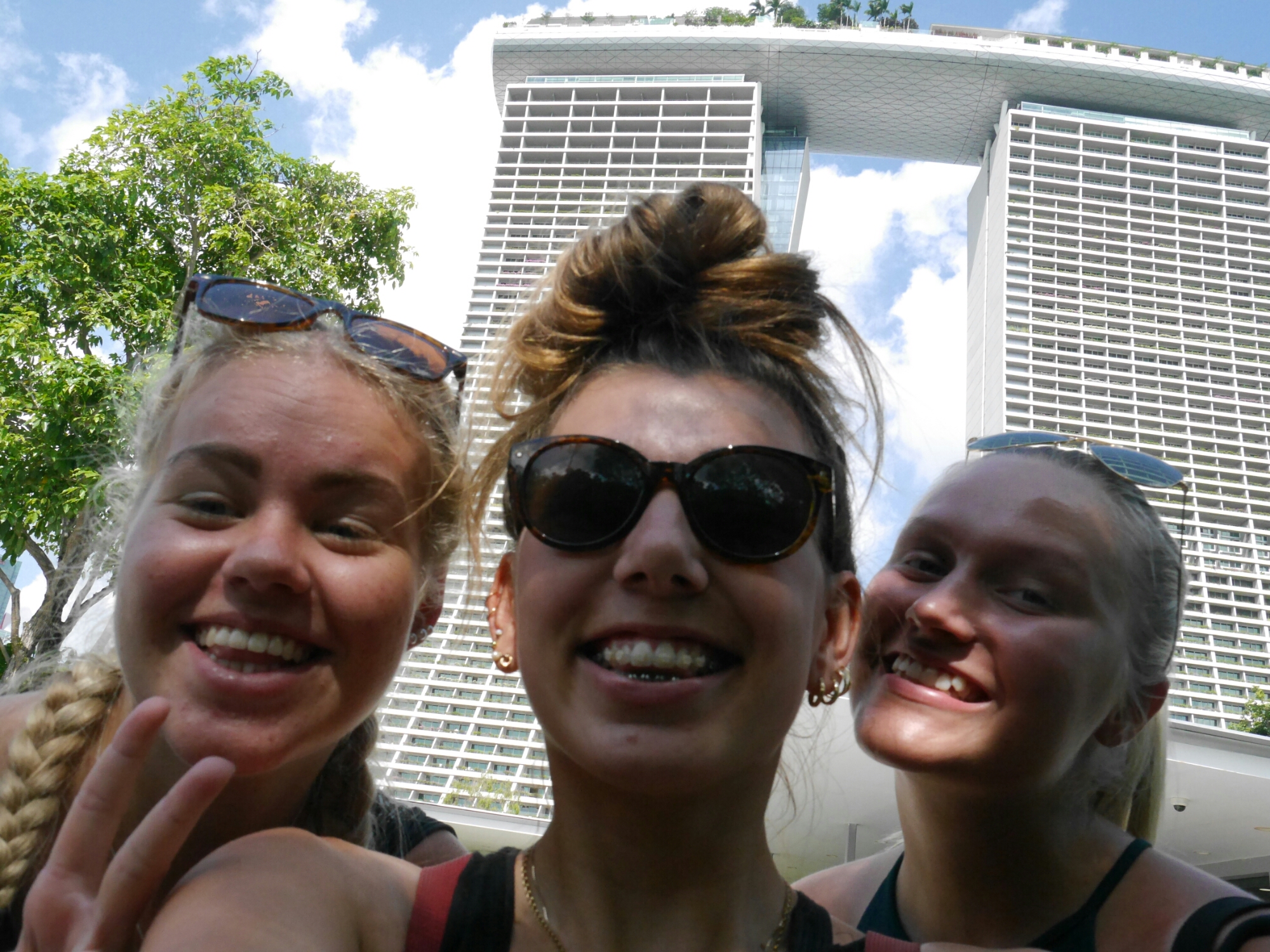 Vackra skulpturer som en kunde gå emellan för 5 SGD. Vi skippade det. Men vi såg dem nerifrån! :)))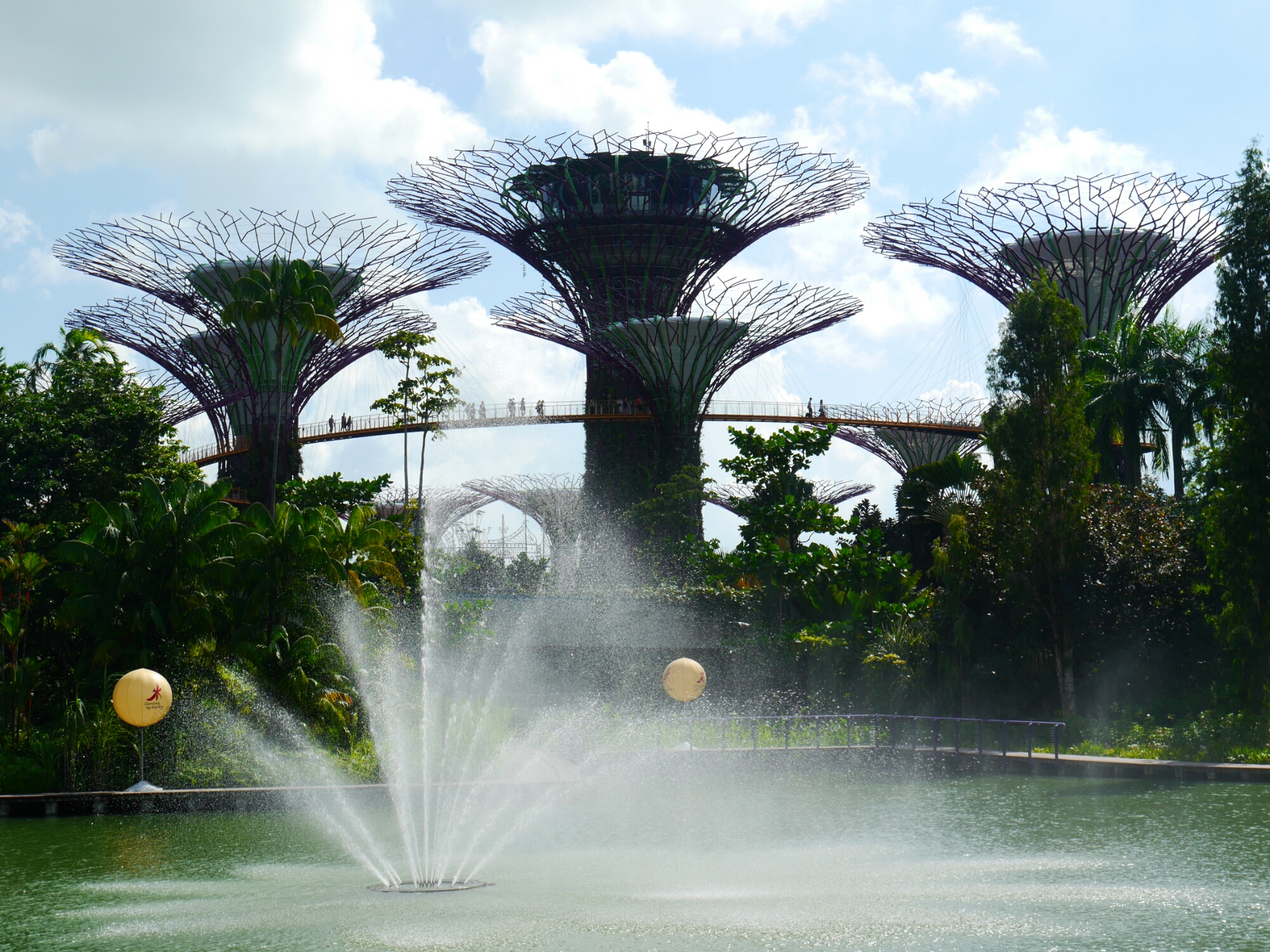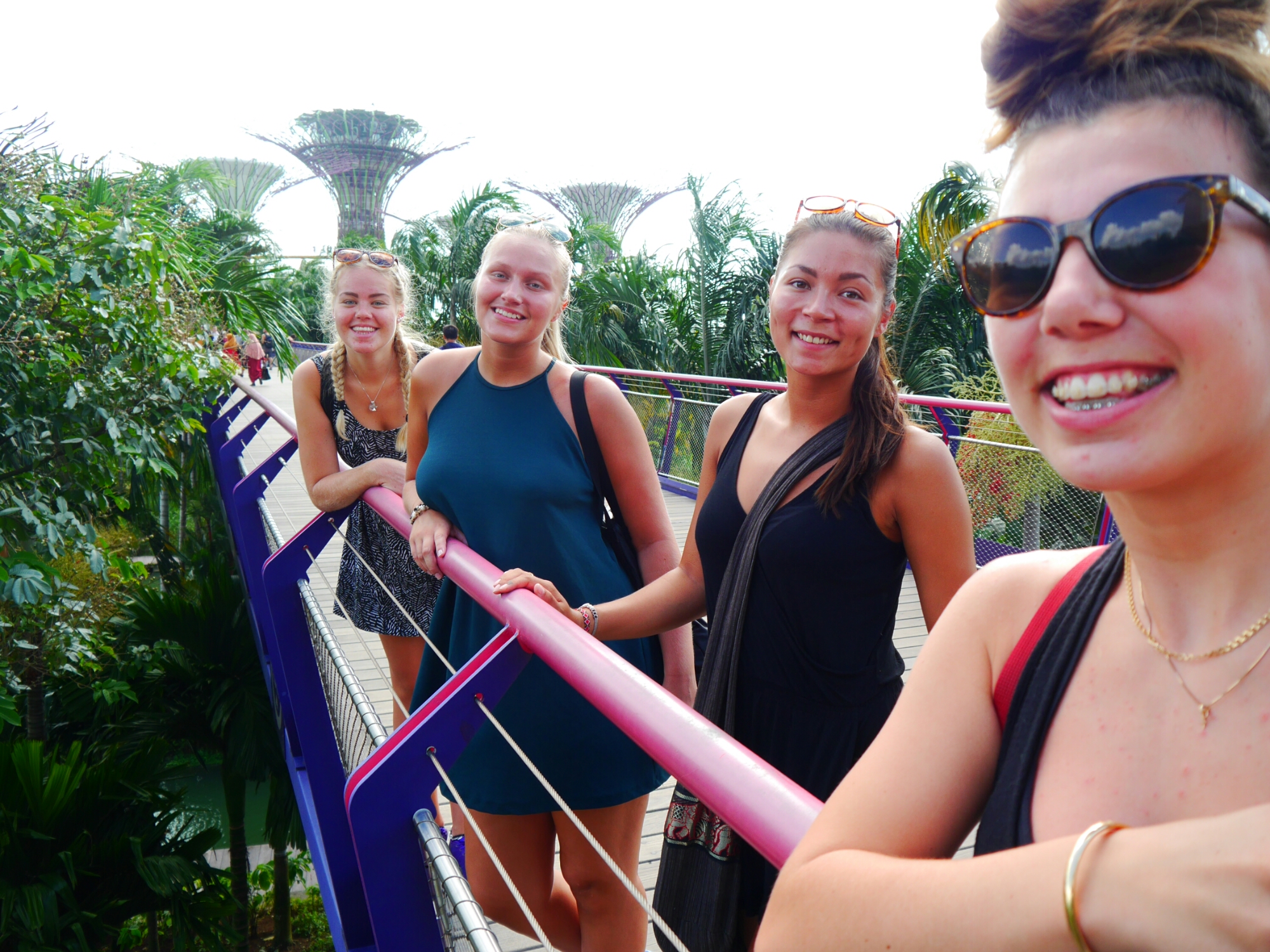 Här har vi Singapores pariserhjul, svamp-skulpturerna och längst till höger syns taket till Cloud Forest. Därinne finns världens största inomhusvattenfall. Det var dock väldigt dyrt inträde så vi gick aldrig in, men vi såg det genom glastaket :))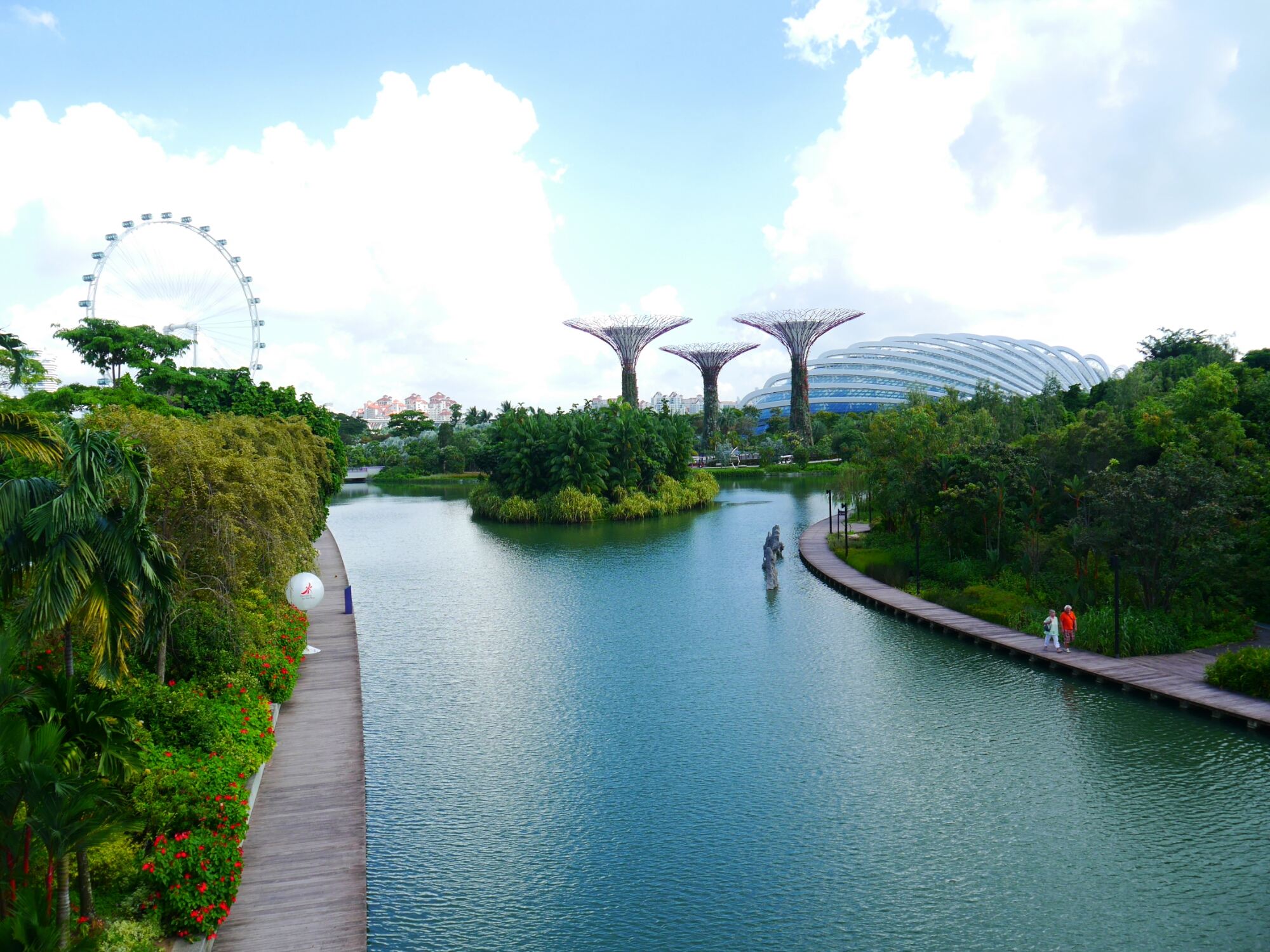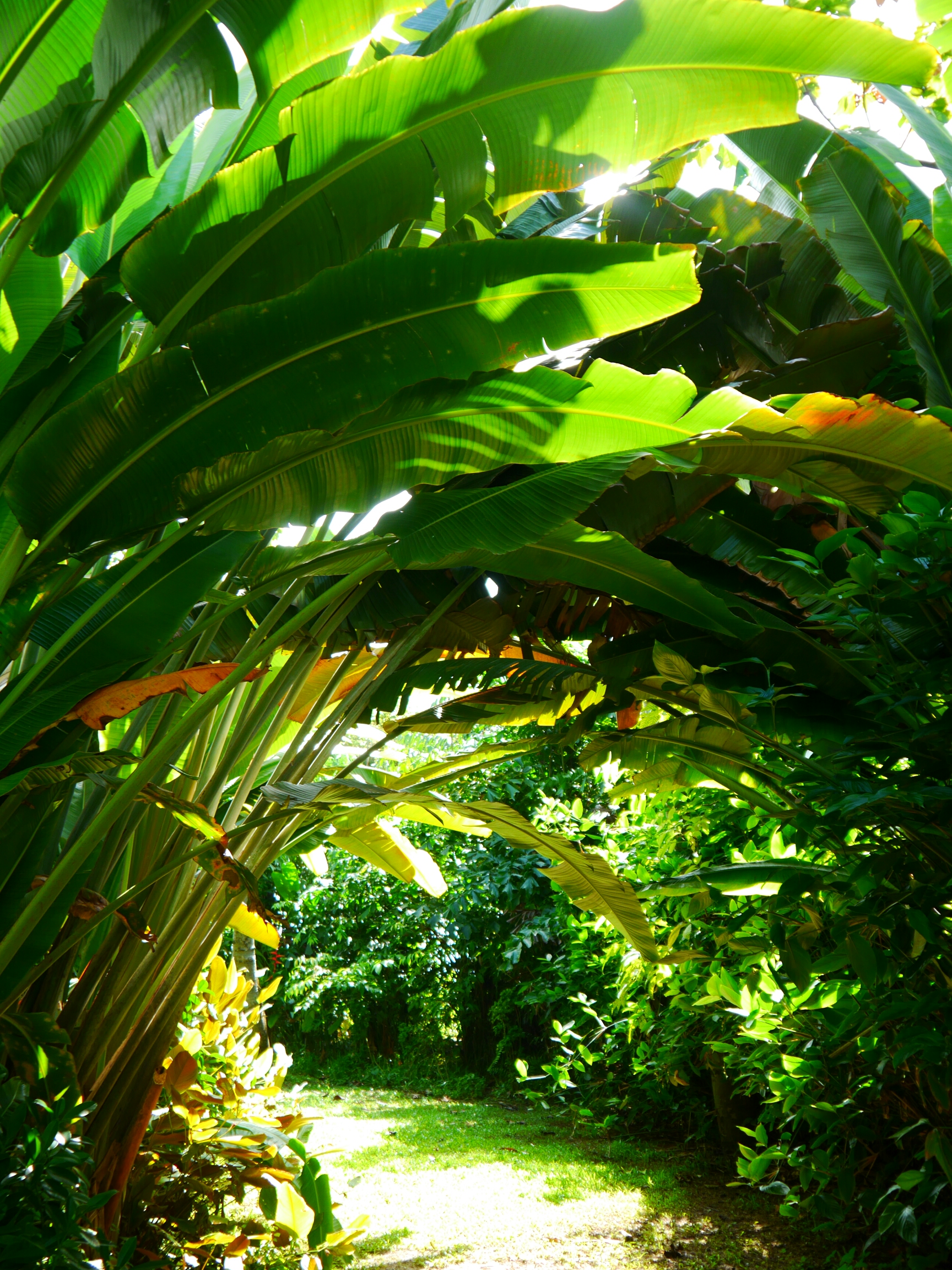 Paus med utsikt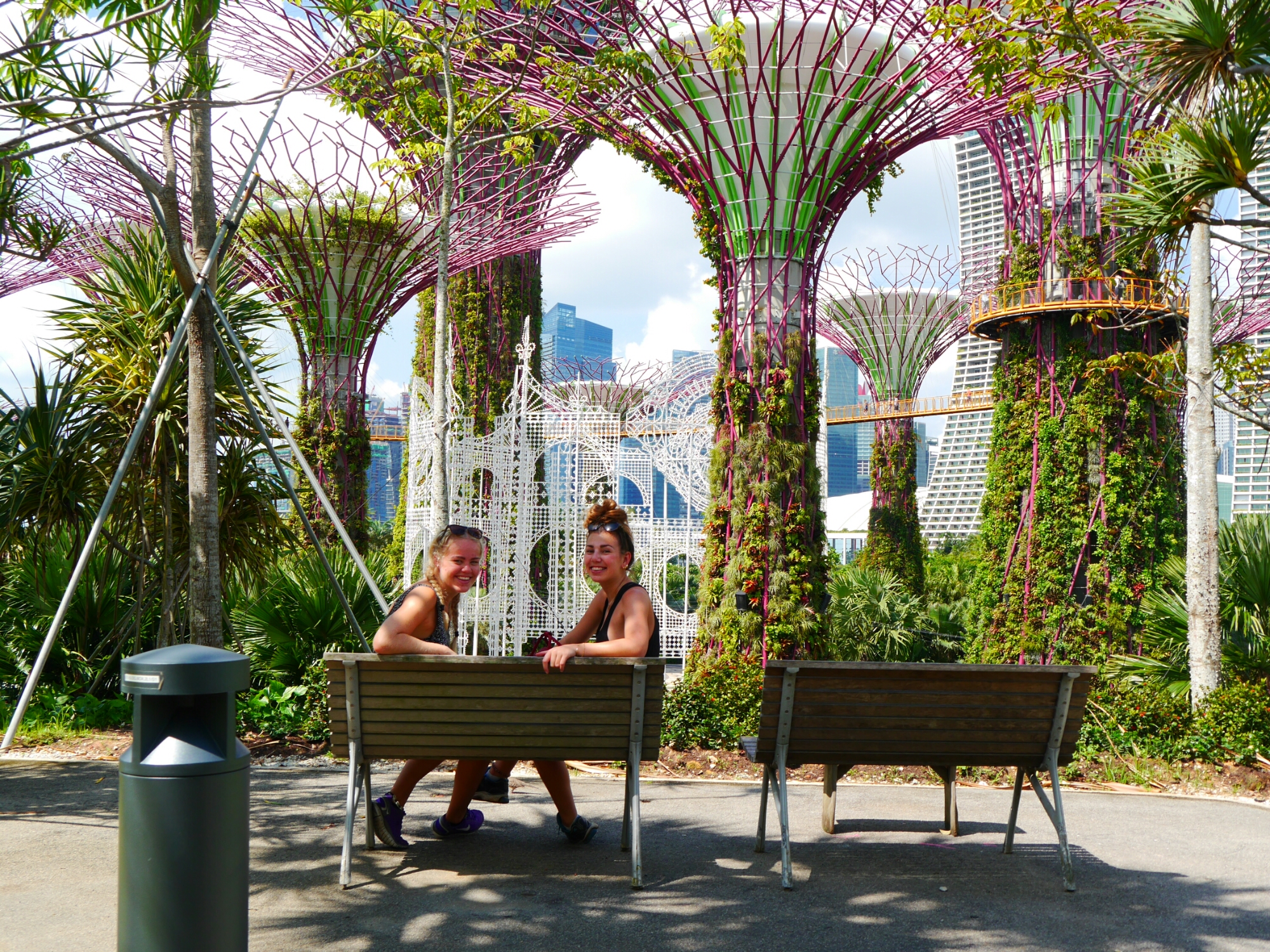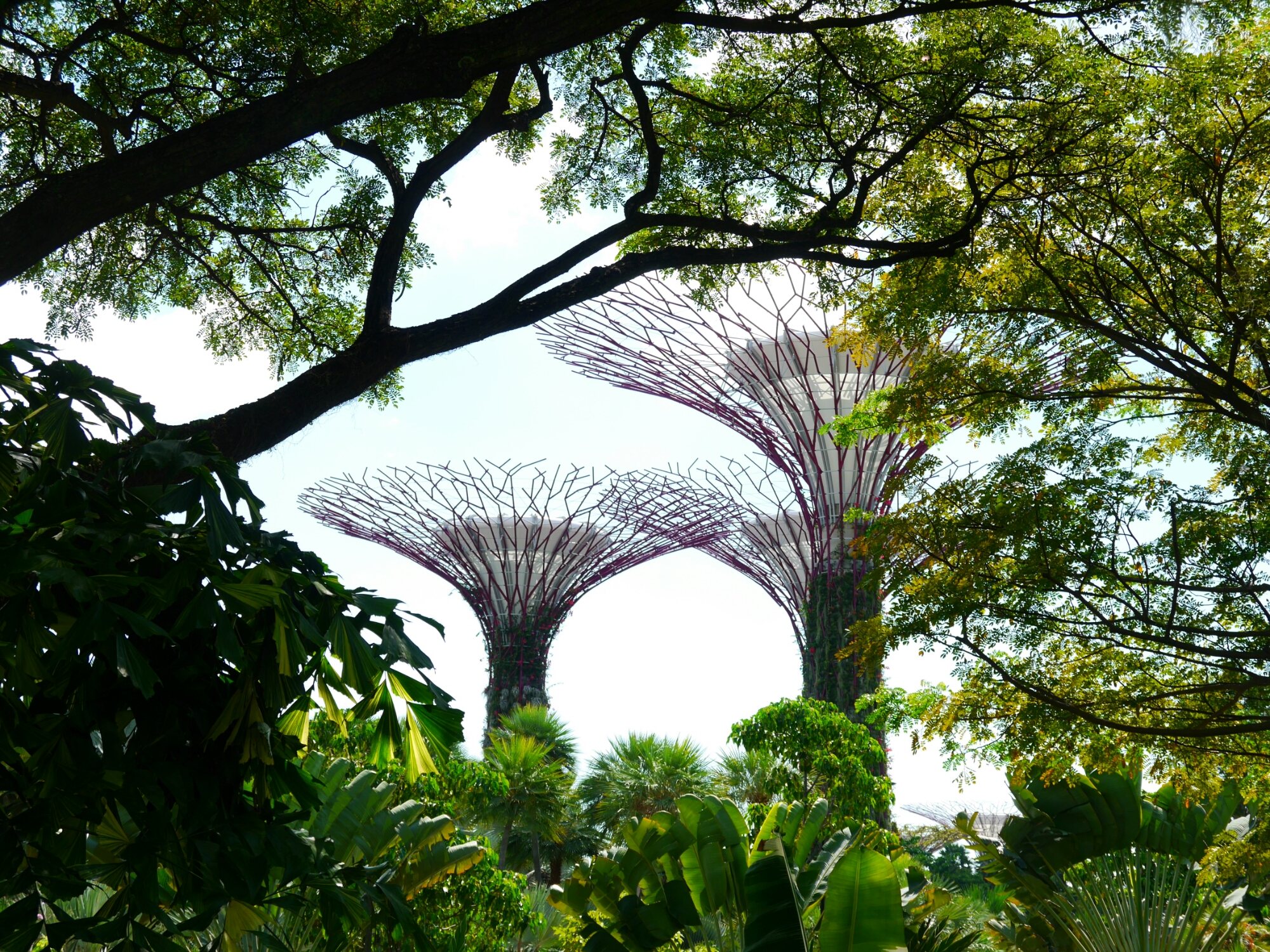 På väg bort från Gardens by the bay och över vattnet mot Orchard road. Planen var lunch och sen gå längs shoppinggatan!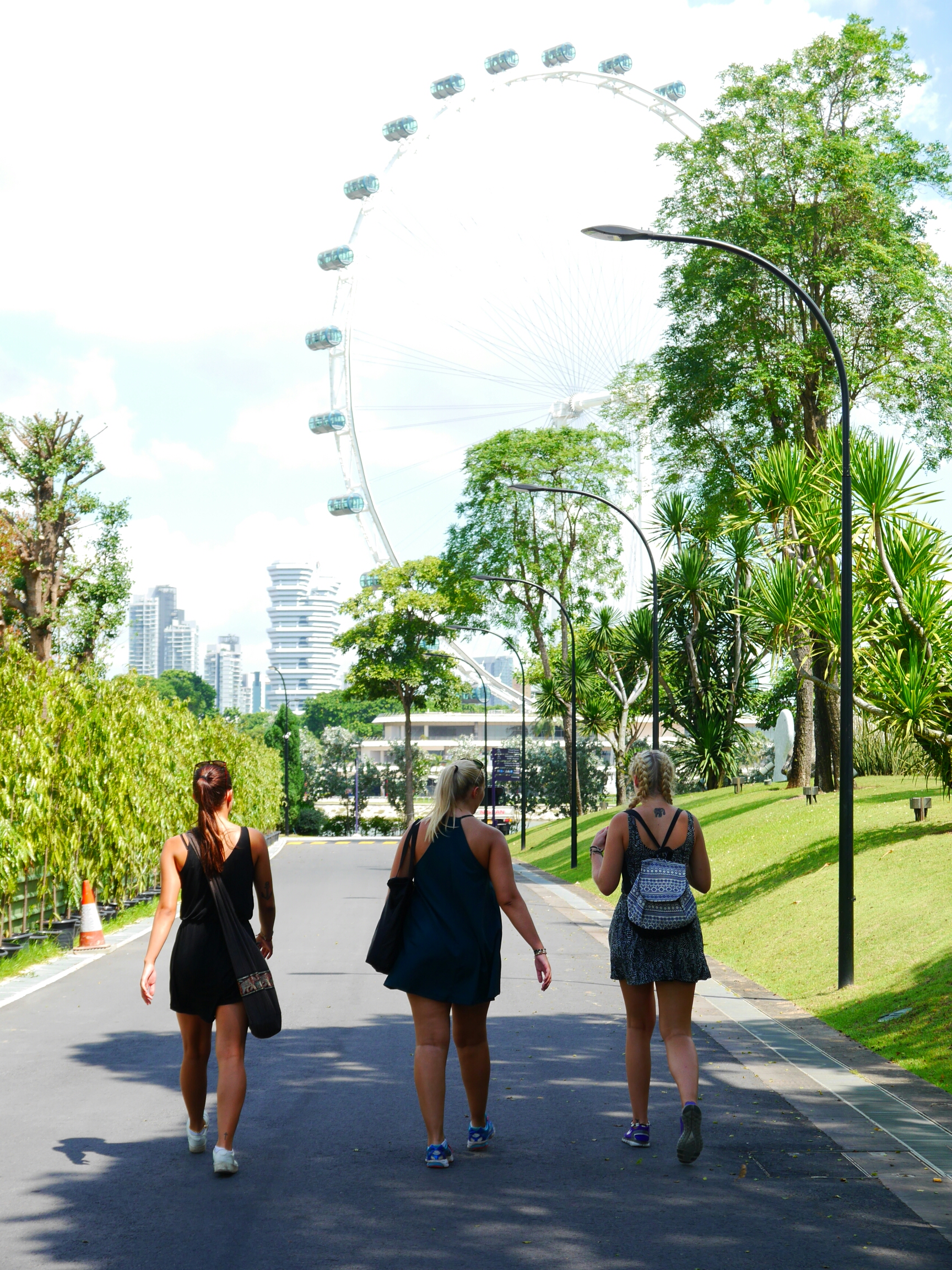 Paus i shoppingen på Orchard Road, Singapores shoppinggata, kantad av exklusiva märkesbutiker som Chanel, Dior, Miu Miu, Prada och Boss.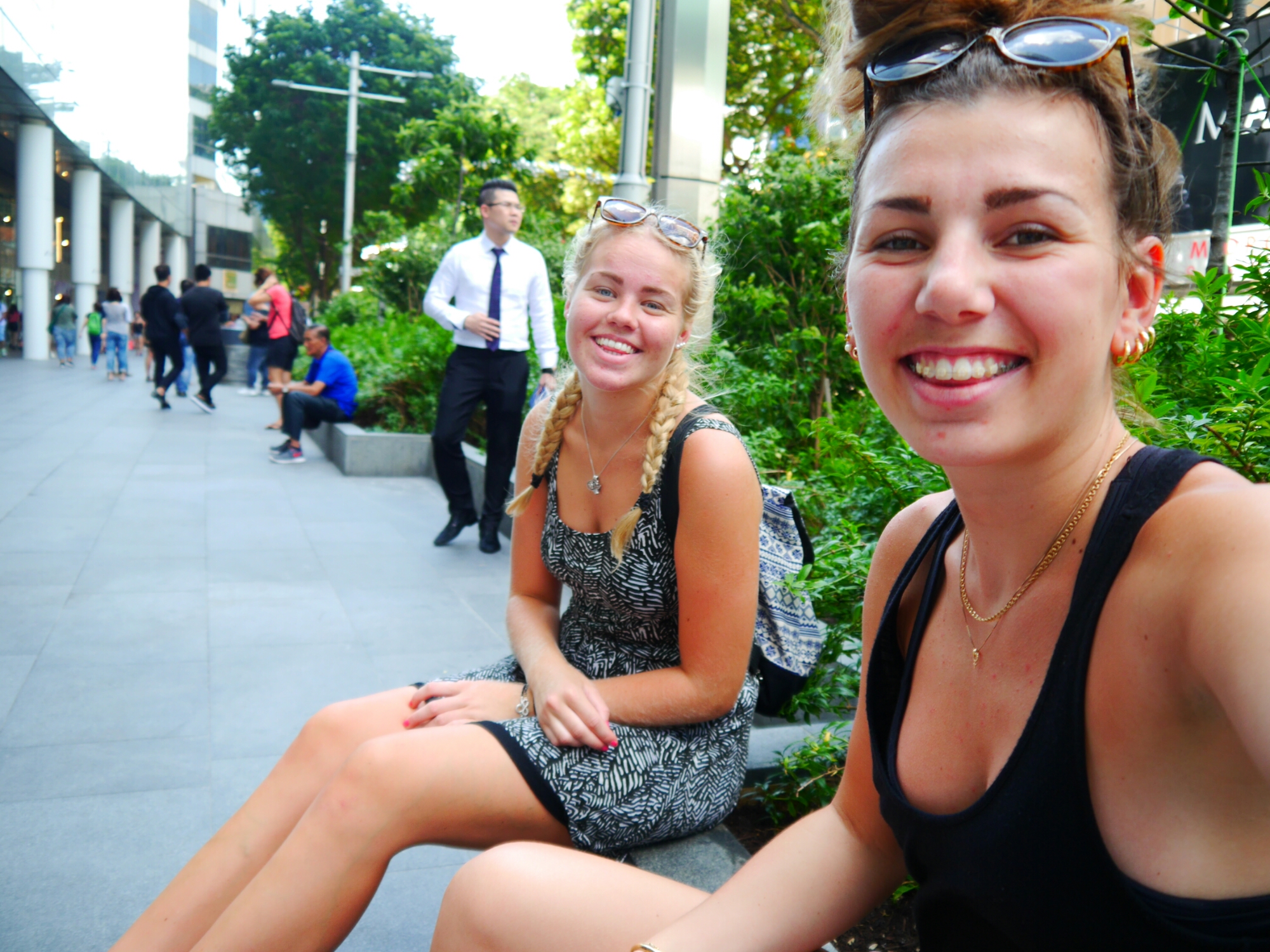 Nu är vi hemma på hostelet igen, klockan är strax 18 här och om en stund skall vi väl gå ut och käka middag. Emelie, Ebba och Alex fortsätter vidare till Bali imorgon; jag kollade upp hur det skulle gå att åka med dem dit, men det blev för långt från KL där mitt plan går ifrån den 15e. Så jag stannar en natt till i Singapore! Men jag är nöjd över att jag gör det; mitt intryck av Singapore so far är jättebra! Det är visserligen dyrt som skam, men det visste en ju sedan innan, men utöver det så tycker jag verkligen om staden! Det är stor skillnad mot Kuala Lumpur. Framför allt känns det mycket säkrare här, en blir som vit tjej med bara ben inte alls lika utstirrad som i KL. Inte alls faktiskt, vilket är så skönt. Jag vet inte om det beror på att det är mer västerländskt här, eller mindre muslimskt, eller både och? I KL hade minst hälften av kvinnorna slöja, här ser en nästan ingen, och även om det inte kryllar av västerländska turister så klär sig de flesta till synes ostasiater ändå västerländskt. Det är också renare (men inte så rent som jag hade föreställt mig) och jag gillar att en bara får röka på anvisade platser; inte mitt på gatan eller offentliga platser, utan endast där det finns askkoppar. Kollektivtrafiken är billig och effektiv och tågen är jättefräscha och fina, inget klotter eller skräp. Det känns väldigt modernt och futuristiskt alltihop, och det finns mycket här att göra. Så om det inte vore för att det är så dyrt, så hade jag lätt kunnat stanna längre. Tänk vad häftigt att plugga en utbytestermin här, eller jobba ett par månader! Så nära en också skulle ha till en massa andra resemål i Asien och Australien!
//ALiCE med ICE